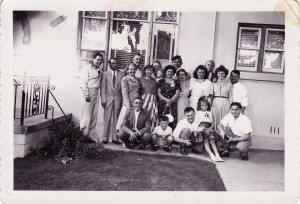 The Germans of Waterloo Region is the first book of its kind: a rich collection of over 100 oral histories of Germans and their children who live or have lived in the Region of Waterloo. Participants ranged in age from 28 to 94 and were of Austrian or German descent. Recorded between 2013 and 2015, the oral histories touch many major points on the modern German history timeline: World War II, East Germany, expulsion from Eastern Europe, and German Reunification. They then continue with stories of building a life in Canada: first jobs, financial hardship, building a family, and balancing the new culture and language with the old.

Also unique to this book is the team that put it together. The oral history project has involved over 60 students, professors, and staff, most of them members of the Waterloo Centre for German Studies. Three editors and over 20 authors have contributed their voice and research to the book. Among the authors are linguists, historians, and cultural scholars who helped supply research and commentary to each chapter, giving context to the mosaic of stories collected.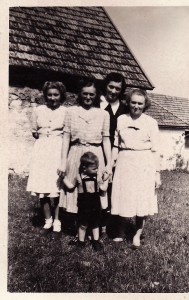 Since the first German-speaking settlers arrived here about two centuries ago, German culture in its many forms has contributed to the multicultural fabric that has helped build the Region to what it is today. This book tells the story of those German-speaking settlers who've arrived here in the last six decades.
The book is currently in production, and we'll announce a publication date as soon as we have it. In the meantime, get a sneak peek at what you can expect from the book by navigating to the different chapters in the menu. For any questions, just contact us.